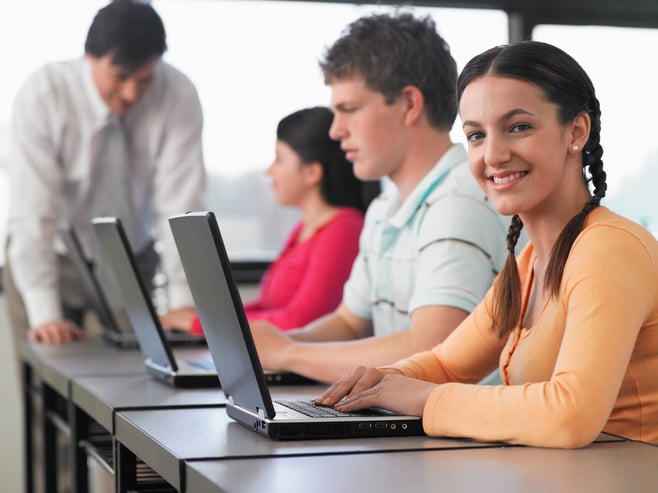 The phenomenal, and often frustrating, thing about living in the digital age in general, is the choice you have when it comes to online products and solutions – and this is fast becoming true for the educational sector.
As the adoption of digital technologies in schools becomes the norm, the challenge is to make an informed decision about which product will be the best for your school and your students. Even if this is the first time you are delving into this topic, the chances are that you would have already heard about the two giants dominating the cloud-based landscape; Office 365 vs. Google Apps. But which do you opt for? Unfortunately, the answer is not a simple one, so we'll explore some key areas of contention surrounding the two, and let you do the deciding.
Here are the main considerations when weighing up Office 365 vs. Google Apps:
1) The ability to work offline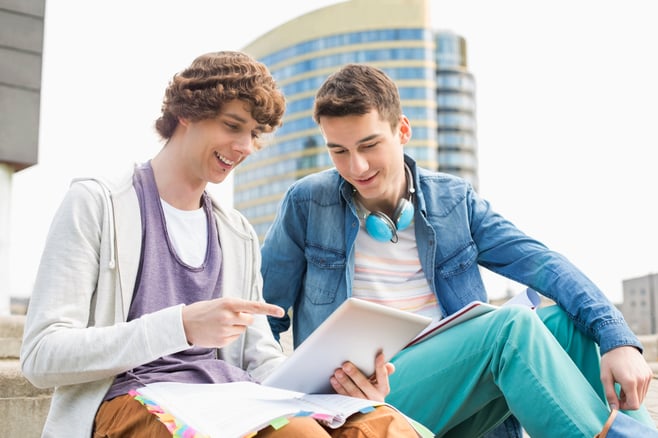 When looking at Office 365 vs. Google Apps for education it's important to note that many of the main features are similar (even though some of the actual tools differ). Where Office 365 cloud offers the familiar programs (Excel, Word, and PowerPoint), Google's arsenal includes the likes of Docs, Sheets and Google Drive. The former, however, allows you to work offline, where the Google programs require an internet connection (with the exception of Google Docs, but using this offline is much more effort than it's worth). Not all students or teachers are connected to the internet 24/7, so this is a significant benefit of Office 365.
2) The issue of data security
When you are looking at Office 365 vs. Google Apps, an important point to consider is the controversy surrounding data protection. In the past, there have been concerns, and even evidence, that Google is "spying on students" – which is an obvious risk and violation of student privacy.
But not only that, it's in violation of EU legislation surrounding data protection. According to this Masaryk University Journal of Law and Technology article, "The [user] contract for Microsoft Office 365 was found to be compliant with data protection law.
The contract for Google Apps for Work suffers from several deficiencies that may cause a breach of data protection law." In light of this, it was found that Google was data-harvesting through school-issued Chromebooks, due to the syncing feature through the Chrome application having been set to 'default'. This gave Google access to students' passwords, search history, browsing history and more. While Google announced last year that it was clamping down on the data-harvesting issues, there are others who in January of this year, believe it is still happening.
FREE WEBINAR: An introduction to Office 365
Want to learn more about Office 365?
This free session
provides a walkthrough of the essential tools available inside Office 365.
Sign up for the webinar
3) The OneNote vs. Google Keep debate
A look at Office 365 vs. Google Apps wouldn't be complete without researching their note taking apps; OneNote and Google Keep, respectively. These virtual 'sticky notes' allow students and teachers to save notes, links, pictures and audio recordings to name but a few of the uses. Both of the apps have free versions, with Microsoft Office 365 offering a fuller version (with additional features) as part of their package but it can be bought as a standalone product too.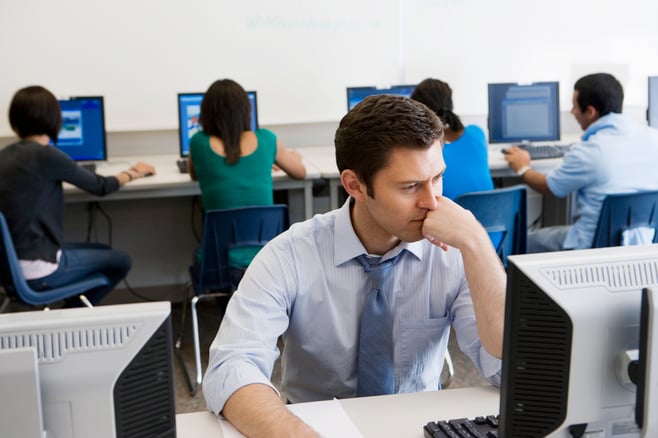 While it's difficult to compare them one-for-one (because they both offer unique uses), popular opinion is that Google Keep is ideal for basic note-taking, but you can't organise any of your notes. Google Keep is also limited in its free storage space – at 15GB – and only has a web app, IOS app, and Android app version. On the flip of that, Office 365 has 1 TB storage per user for file storage and sharingspace.
The OneDrive storage space and apps suitable across the board allows for easy organisation of notes. At the end of the day, you need to sit down and dissect the finer details of each product (each has their pros and cons, after all), and you'll have to go for the functionality that suits you and your school as a whole, best.
4) The focus on education
While Google and Apple seem to be doing their best to focus more of their efforts on the education sector, Microsoft seems to be at the fore of the technology-meets-education movement.
Not only did their 2015 recorded sales come out as double that of their competitors (as stated in this article), but in January of this year, they announced that they had some exciting news. They introduced Intune for Education (which will facilitate easier setup and management of classroom devices) and new Windows 10 PCs that are wonderfully affordable and geared for the classroom.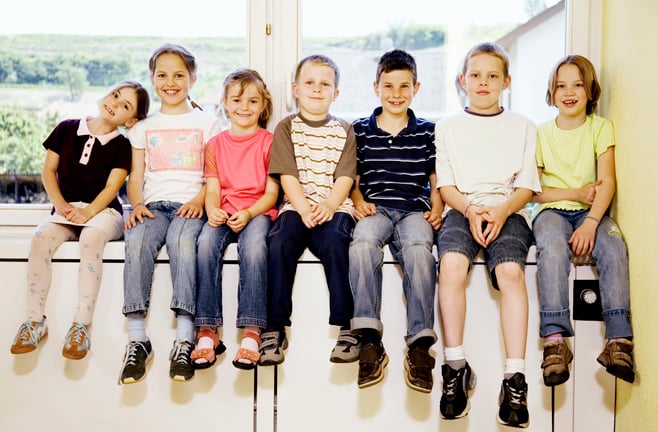 Ultimately, when it comes to the 'which software is better' debate, it's going to come down to personal preference. If you would like more information on Office 365, then take a look at our webinar: An introduction to Office 365. Alternatively, you can contact us directly We at Skooler offer an extension of Office 365, to help you maximise the incredible capabilities of Office 365 for education.
FREE WEBINAR: An introduction to Office 365
Want to learn more about Office 365?
This free session
provides a walkthrough of the essential tools available inside Office 365.
Sign up for the webinar